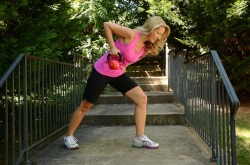 My Fitness Faves
It never fails, come January 1st, everyone feels the guilt of holiday over-indulgences and makes some sort of resolution to lose weight and get healthy. And that's great - I actually need to get back on track as well! I didn't eat poorly over the holidays, but boy did I EAT...a lot!
Local fitness centers and gyms always see a huge influx during the months of January and February, but then the traffic starts to taper off. People lose their motivation and when they don't see results, they get frustrated and quit.


Did you know I never stepped ONE foot into a gym to lose my 50 pounds??!!
You can't exercise your way out of a bad diet. Don't get me wrong, physical movement of some sort is great and much needed, but you won't lose weight permanently if you don't also change what and when and how you eat.
I can help with that part! As an Integrative Nutrition Health Coach, I can help get you back on track and educate you on what is and what isn't working for your health. Nutrition is a huge part of our wellness and if you're eating non-nutritious foods like juice, soda, lots of white flour and white sugar products, you're not going to reach your health goals. It can be extremely hard to give up some of our familiar staples and that's where transformational coaching can help.
Programs like my 6-Week JumpStart or my 3-mo Personal Coaching program can get you started on the right path and you'll get one-on-one attention, education and support to help you reach your goals.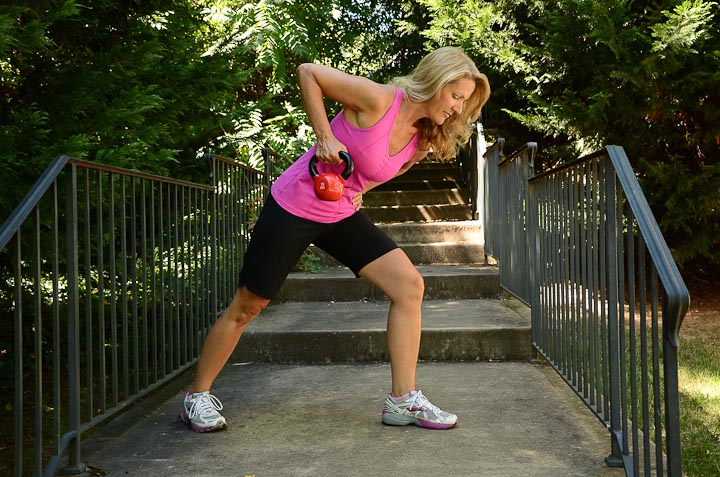 I love my new fitness routine and these are some of my tried-and-true products that I have personally used to lose 50 pounds! I love to walk when it's nice outside, but that's not always possible here in Northern VA. So, I turned our basement into my little home gym and I wake up and get my workout over and done with first thing in the morning. My personal faves are the kettlebells, rebounder and exercise bands. (I take the bands with me when I travel too!)
Take a look at my favorite tools on Amazon and see if you would like to use any of these to set up a space for workouts in your home.
My Fitness Favorites on Amazon!

How can I support and help you to reach your goals? I offer free health consultations, so let's set one up today to discuss how to help you achieve the health of your dreams!