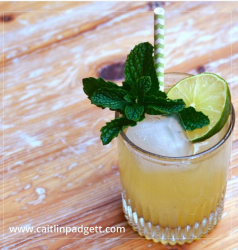 Dry 2017? Are you crazy?!!
Two years ago I was sitting in an auditorium in New York City with a thousand other health coaches. One of our speakers that day was Dr. Daniel Amen, renowned brain specialist. He shared a story of an average, middle-aged woman who was a moderate drinker. She was gaining weight, had brain fog and wasn't feeling her best. He conducted a brain spect (a scan of the brain showing blood flow). Her scan showed areas of improper blood flow – meaning there were parts of her brain not receiving much blood! Her scan looked like her brain had holes, divots,
and pockets of emptiness. This truly scared me as he went on to explain how he's seeing dementia and Alzheimer's
years before symptoms arise. Since the latter appears to run in my family, I decided to do something about it. I stopped drinking in 2016.
I was never a heavy drinker or even a nightly glass-of-wine drinker. I've been a mom for the last eleven years and haven't really found the time or inclination to drink much. But, I did have my fair share in my twenties and thirties. I probably drank too much in college and my early twenties. In recent times, I would go out and have a few drinks and have the worst hangovers the next day. My liver wasn't really processing it all very well, so it made sense to stop. Plus, after working hard to put my autoimmune disease into remission, why undo all of that hard work.
So, in 2016, (starting with New Year's Eve of 2015) I made the decision to severely limit my alcohol consumption. Since I had already stopped drinking beer a couple of years ago due to a gluten allergy, I was halfway there. I was down to just an occasional glass of wine and a fancy cocktail if I went out.
I made it all the way to Mother's Day and had a Bellini with brunch (but didn't finish it). Then, I had a few sips of a few drinks on a cruise to the Bahamas this summer (it was all-inclusive) and one cocktail over the holidays. That's it. I didn't feel like I was missing out on anything, nor did I feel socially awkward.
I made the empowering decision and realization that "I don't need to drink!" When I was under stress or had a "bad" day, I nourished myself with a bath or herbal tea or cuddled on the couch in my jammies with some ridiculous television show. Why give my body something that is demoting to my health when what I really need is something nutrient-dense and beneficial to my health? And apparently,
I'm being trendy as more and more folks are skipping the booze. There's more websites, restaurants
,
and bars catering to those who don't drink anymore with delicious mocktails.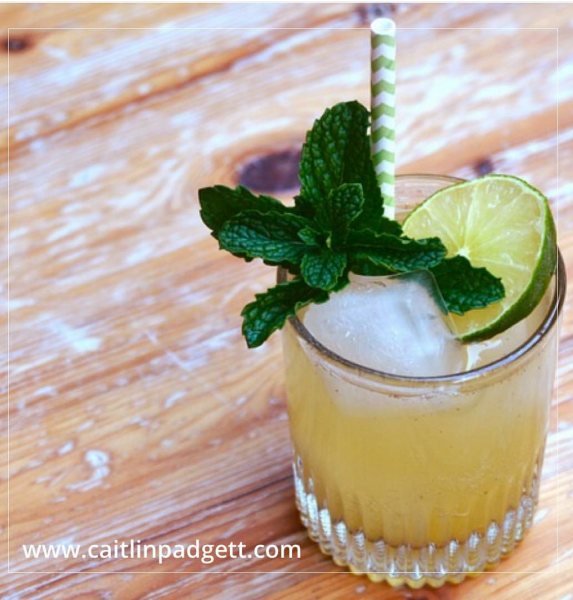 My friend and fellow Health Coach, Caitlin Padgett, wrote a book called Drink Less, Be More.
Check it out.


So, what positive things happened to me without alcohol?
I didn't need to buy any pain-relievers this year!
I maintained my weight.
I felt clear-headed.
I saved a bunch of money.
I slept great!
I was always there for my kids! (No more Saturday morning hangovers!)
Could you do the same? If you saw a scan of your brain would you make adjustments to your life to halt disease? Using alcohol to "unwind" or relax from a stressful day is a learned behavior. As a society,
we turn to alcohol due to career stress, social stress, financial stress and stress in relationships. This only offers temporary relief and escape. We are numbing ourselves with alcohol and drugs to give us that dopamine spike – the one that makes us feel invincible. This offers a short-term solution and never fixes the problem. I'm not saying you should cut it out completely, but consider your brain, your liver,
and your waistline the next time you reach for a drink.
I encourage you to dig deeper for relief. Connect with friends over herbal tea. Enjoy a fancy meal without a bottle of wine and save some dough and your health.