Not ready to overhaul your entire diet, but want to start with a few baby steps to healthier eating? Try my e-book.
Do you want to know how to eat healthier? What's the first step? How do I read food labels? Which oils are safe to use? Or, what's the best sweetener to use?
These questions and more are answered in my eBook, Processed to Unprocessed: A Step-by-Step Guide to Cleaning Up Your Diet.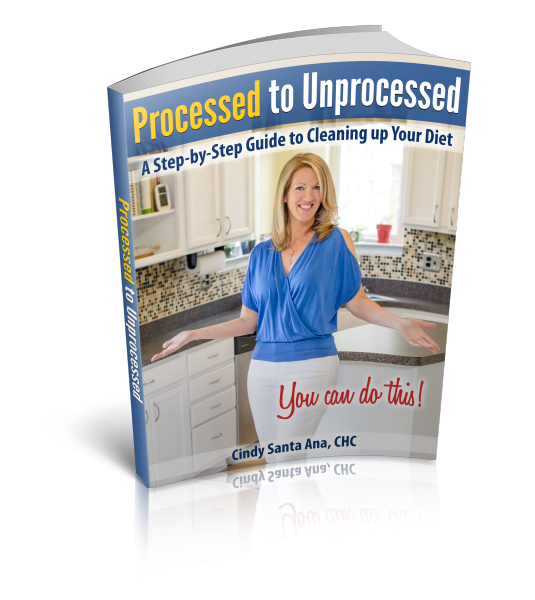 My 27-page ebook contains industry secrets on learning how to determine what foods to buy for your family. I'll teach you how to save on fruits and veggies and which contain the most pesticides.
My guide also provides you with a Clean Eating shopping list, a few recipes to get you started and my "How to Adapt any Recipe" tool list on cleaning up your favorite recipes.
This is a great starter's guide for those who are looking to clean up their meals, but approach it with baby steps.
You'll receive a link to the pdf file as soon as you make your purchase. Enjoy learning and implementing your new healthy lifestyle right away!
You get all of this amazing information for only $2.99!!