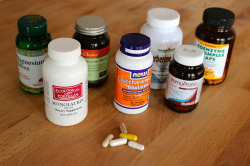 Supplementation is a billion dollar industry! Done correctly, taking supplements can help improve vitamin and mineral levels, correct digestive problems, improve hormone balance and so much more. Done incorrectly, they can actually cause harm or just be a huge waste of money.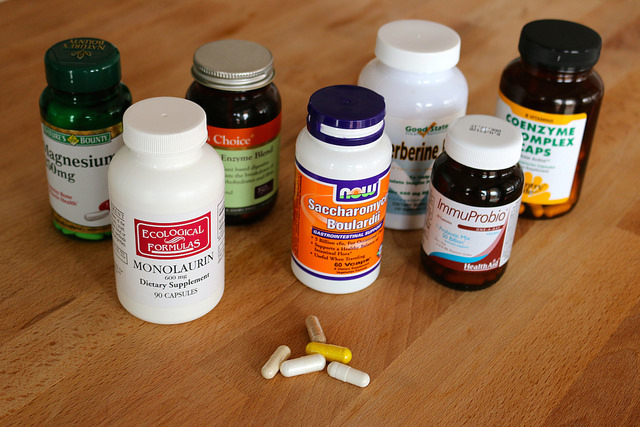 It's not enough to eat a healthy diet anymore. We are bombarded with 88,000 untested chemicals that are endocrine disrupting (that means it's messing with our hormones), causing cancer and debilitating diseases like asthma and autoimmune disease. The supplementation industry is largely unregulated and complicated if you don't know what you need and how to use it. The purpose of supplementation is to correct a deficiency. Unfortunately these days, we can not get everything we need from our diets. The food grown today is grown in nutrient-depleted soil that lacks the rich minerals that give us life. This is why we are seeing people with annoying, yet easily correctable nutritional deficiencies.
We need to get our vitamins, minerals, and phytonutrients from the foods we eat, but when that's not possible, supplementation can help. Additionally, with 70% of the US population on a pharmaceutical drug, you know we are going to have unintended consequences - like nutrient depletion. Yes, taking certain medications can deplete your stores of vitamins and minerals!

For example, birth control pills deplete B vitamins and interfere with selenium and zinc (which the thyroid needs). Synthetic estradiols like Prevarin cause magnesium absorption problems and increase bowel transit time (where nutrient absorption takes place). Antacids disturb calcium and magnesium uptake. Zantac depletes zinc - which is needed for healing and immune function. Diuretics flush potassium which is an important part of the sodium/potassium pump in the body - regulating cardiac cell balance for one! Every drug interferes with some metabolic pathway in the body, so if you're on a medication, you have to look at supplementation to help support that insufficiency.

Now, the next important thing to consider is the TYPE of actual vitamin or mineral in a given supplement. Some are so cheaply sourced, using poorly absorbable forms, that you are basically wasting your money. For example, calcium carbonate is the LEAST absorbable form of calcium. Magnesium oxide is the cheapest and least absorbable form of magnesium. And, folic acid can be downright dangerous to supplement if you carry the MTHFR gene variant (which 30% of the population does and most don't know if you haven't been tested). You want to see the "methyl" form of folate. It will typically say methylfolate on the label. So much to learn, right?

Then, you need to review the "other ingredients." Some supplements can have binders, fillers, gluten, yeast, sugar, artificial colors and preservatives like sodium benzoate - known to specifically attack the mitochondria of DNA.

If you're curious about your supplements, reach out to me and ask. I'd love to help. I personally useBiotics Research, Innate Response and a few other brands that I know are 3rd-party tested for purity and safety. I also started building my Fullscript dispensary of supplements I recommend. This is a website where you can order top of the line supplements at a discount with my personal recommendations.

If you are local to me in Northern VA, I urge you to make time to attend my Supplement Masterclass on Saturday, August 25, from 11:00 am - 1:30 pm, in Gainesville, VA.
Here's what I'm covering:
Detailed profiles of major nutritional supplements.

Nutritional supplementation protocols for those on restrictive dietary programs.

The health conditions each supplement and food can improve and/or heal

and contraindications of herbs and drugs. We'll chat about multi's, probiotics, magnesium, B's, enzyme therapy, adaptogens, herbs, mushrooms and blood sugar support.

Protocols will include recommendations for usage and dosage, interrelationships and interactions with other nutrients, and prescription drug-contraindications.

Participants will learn which drugs can deplete the body's essential nutrients, which supplements can reduce drug side effects
BONUS: I'll chat about boosting your immunity with natural foods, like Elderberry Juice and Fire Cider and supplements to prevent winter colds and flu!

Sign up HERE.