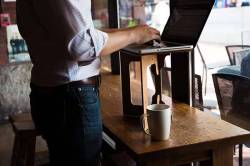 If you were asked to list the top 10 dangerous occupations, an office job probably wouldn't be one of them. In fact, the thought of writing "desk job" on your list might be enough to make you laugh out loud. However, sitting too much can cause a variety of uncomfortable and even dangerous health concerns that rival the most feared diseases. Surprised? Here are the top ways a desk job can ruin your health and what you can do about it.
Obesity
When you spend all day sitting behind a desk, your metabolism slows down and your body burns far fewer calories than it would if you exercised regularly. Weight gain is often the unfortunate result of consuming more calories than your sedentary lifestyle allows you to burn off. If left unchecked, minor weight gain can eventually lead to obesity while increasing your chance of developing metabolic syndrome.
High Blood Pressure
High blood pressure has been linked with sitting for long periods of time. When high blood pressure is left uncontrolled and untreated, it can potentially damage your heart in a variety of ways, including coronary artery disease, stroke and heart failure.
High Blood Sugar
According to a 2008 study printed in the Official Journal of the American College of Sports Medicine, people who spend more time watching TV or sitting behind desks tend to have higher glucose and blood pressure levels. People who sit all day tend to also have a higher chance of developing type 2 diabetes.
How You Can Fight the Odds
You don't have to become a statistic just because you have a desk job. In fact, fighting off obesity, high blood pressure, and high blood sugar is easier than you may think. The solution seems to be simply moving more throughout the day and sitting less.

What Can I Do?

Need a few ideas to get you out of your office chair? Try standing at your desk rather than sitting. You might also want to try an active surface board that allows you to stand at your desk while subtly balancing your weight and strengthening your muscles. You can also take a quick lap around the office after eating lunch or schedule a 10-15 minute break after every 50 minutes of work. Even the smallest changes can have a big impact on how you feel.