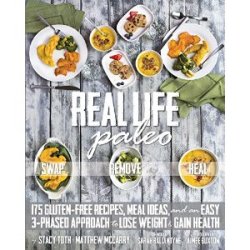 You know what I love about fall? Pumpkin patches, apple picking, the amazing fall foliage and crisp, cooler weather. Northern Virginia becomes quite beautiful along the Shenandoah Valley. We're blessed to have amazing local farms and festivals celebrating all things FALL!


So, I thought I would share a couple of my favorite fall recipes incorporating pumpkin. I'm not one of those crazy people that put pumpkin in every fall dish, but I do love a proper recipe with pure pumpkin and the ones I'm sharing here do that!

Plus, I'm giving away an amazing cookbook from my friends at

Paleo Parents

Real Everything...so read through to the end!


This is from Unprocessed Living, my book, available on Amazon.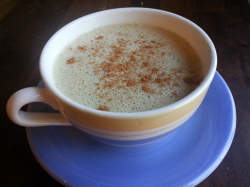 Pumpkin Rooibos Tea

2-3 Yogi Chai Rooibos tea bags, steeped in 12-16 oz. of very hot water for 5 min
2 tbsp. fresh, pure pumpkin
½ tsp pumpkin pie spice
Heavy dashes of cinnamon
Pinch sea salt
1 tsp vanilla extract
10 drops liquid Stevia, or to taste (raw honey is ok to use)
1/2 cup almond or coconut milk


Steep the tea first, then blend all ingredients in a blender, serve immediately while warm and frothy. Serves 2.

This next recipe is from my friends at Paleo Parents. Stacy and Matt run a fun ship over there and have cranked out several cookbooks over the years touting the paleo lifestyle. They are re-branding and becoming Real Everything to share well, everything that is real about them, their family, their food and lifestyle. I can get behind that! They're also giving away a copy of Real Life Paleo and sharing this delicious recipe with us! Boom!

Pumpkin Pudding from Real Life Paleo

Ingredients

2 cups coconut milk (full- fat, canned or homemade), room temperature
1 cup pumpkin puree, room temperature
1/2 cup boiling water
1 tablespoon gelatin powder
1/3 cup maple syrup
2 teaspoons ground cinnamon
1/2 teaspoon ground nutmeg
1/2 teaspoon ground allspice
1/4 teaspoon ginger powder
1/2 teaspoon kosher or sea salt

For serving (optional):
Slightly Sweet & Salty Snack Mix, chopped nuts of choice, or Whipped Coconut Cream

Instructions

In a blender or food processor, pulse the coconut milk and pumpkin puree until combined.
In a small bowl, pour the boiling water over the gelatin powder and stir with a fork until the gelatin powder has completely dissolved. Do not let the gelatin cool.
Add the gelatin mixture to the coconut milk and pumpkin puree. Turn on the blender or food processor and add the remaining pudding ingredients.
When the mixture is thoroughly combined, pour into 6 small bowls and let the pudding set in the refrigerator for at least an hour.
To prevent a stiff skin from forming, press plastic wrap directly onto the surface of the pudding before chilling. Store chilled for up to several days.
Serve cold topped with Slightly Sweet & Salty Snack Mix, chopped nuts, or whipped coconut cream, if desired.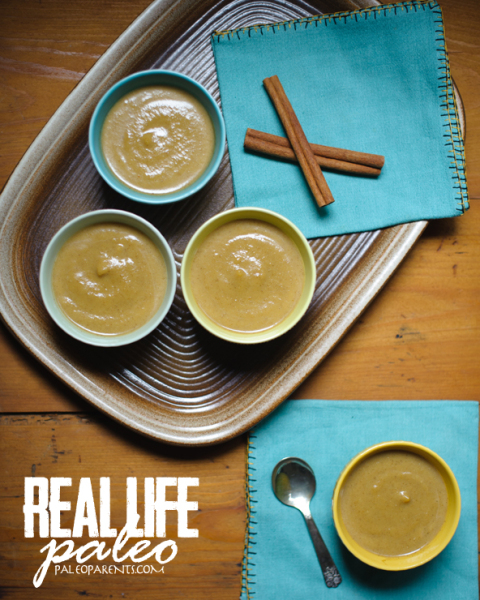 Now the fun part! I'm giving away a copy of Real Life Paleo, which is 432 pages of awesome gluten-free, dairy-free recipes - 175 of them!
Just leave a comment below on why you need this book - or leave a comment on my Facebook page - it's that simple! I'll pick a winner on Friday, Oct. 7, 2016.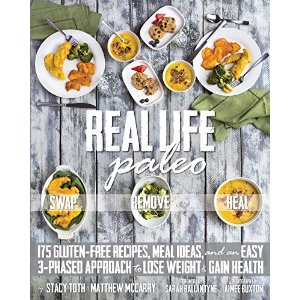 Save
Save