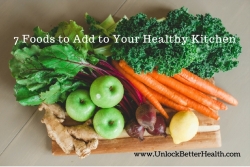 If you're looking to improve your health, increase your energy and fight off pesky illnesses, look no further than these seven foods. Every whole foods kitchen needs to be stocked with certain essentials that can elevate our health and these superfoods do just that. I make sure I'm always stocked with number 1 and 3 throughout the winter months to keep the sniffles away.
Fermented Foods

– These are foods like unpasteurized sauerkraut, kefir, kimchi, raw yogurt, kombucha, miso and tempeh. They are naturally rich in probiotics and feed the beneficial bacteria in your gut. Fermented foods also help to improve digestion and make it easier for us to absorb the nutrients from the foods we eat.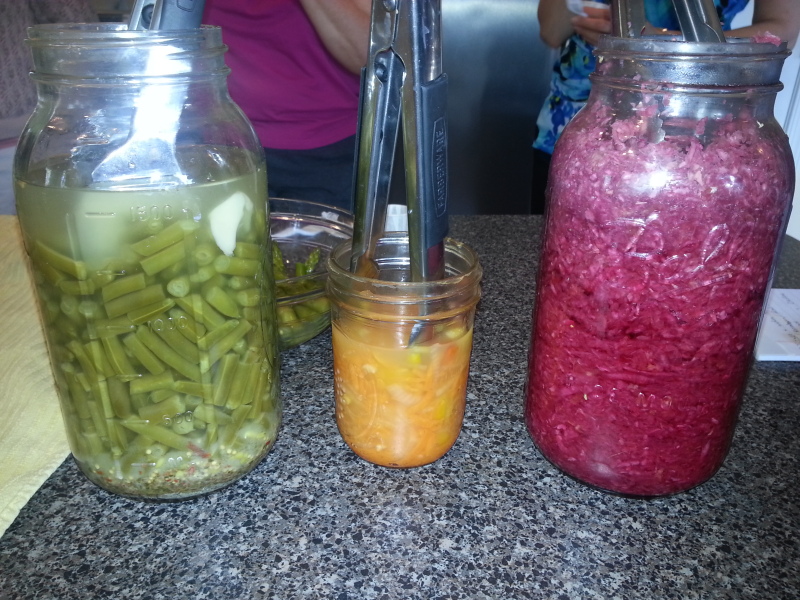 Try this: Add a handful of fresh-from-the-farm green beans to a mason jar, fill with a clove of garlic, fresh or dried dill and a few peppercorns. Add 2 tbsp sea salt and fill with water. Add the lid, gently tighten. Leave on your counter for a few days until you see bubbles, then place in the fridge. Voila! Homemade Fermented Veggies!
Coconut & Its Products

– I love all things coconut and it's a great whole food to add to your recipes, especially if you're trying to avoid dairy. You can drink coconut milk and electrolyte-rich coconut water, add shredded coconut or coconut flour to your baking and snack recipes, and the king of all things coconut is the oil. Coconut oil is great for high heat cooking and sautéing vegetables and meats. Coconut oil is primarily saturated (over 90%), with the bulk of it coming from lauric acid, a medium-chain saturated fatty acid, which has antimicrobial properties.
Try this: Make this delicious Fat-Burning Chocolate Smoothie with coconut oil.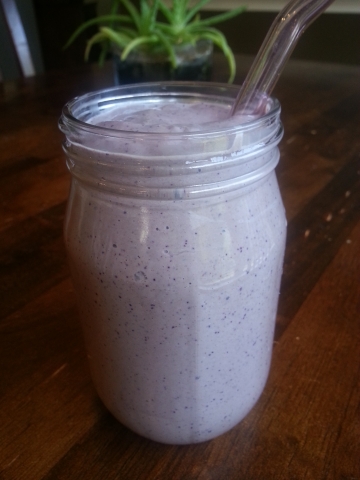 Bone Broth

– This superfood is becoming quite trendy and rightfully so. It's made by simmering animal bones and connective tissue. It's rich in vitamins and minerals and key amino acids, such as glycine and proline, which are needed to make collagen. Potential health benefits include joint and bone health, along with some claims of reducing inflammation.1
Try this: Save money and make your own broth or stock from leftover bones.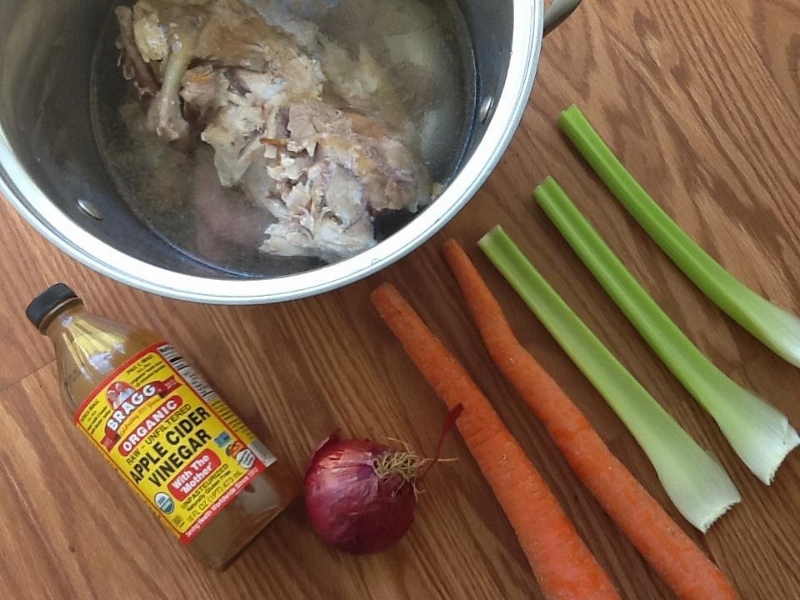 Ghee (Clarified Butter)

– Ghee is made from butter that has been slow-cooked to remove the water and milk solids, making it a great high-heat cooking fat for those sensitive to dairy. It contains Vitamins A, D, E and K2, along with butyric acid and other short-chain saturated fats that may reduce inflammation, promote gut health and inhibit cancer growth.2
Try this: Sauté your favorite vegetable or protein in a tablespoon of ghee. My favorite is kale or collard greens, with some pan-seared salmon.
Mushrooms

– Mushrooms are rich in antioxidants and all of the B vitamins, selenium and copper. They are powerful immune modulators and possess anti-cancer properties.3 Load up on all different kinds like Portobello, Reishi, Lion's Mane, Shiitake, and Maitake.
Raw Cacao – My personal favorite superfood is Cacao – or pure raw, unheated chocolate from the cacao pod. It's full of antioxidants, fiber, magnesium, iron, copper, and manganese. It can also reduce insulin resistance, which is another common risk factor for many diseases like heart disease and diabetes.4
Try this: I like blending raw cacao in my smoothies and teas and using it in snack items, like these Cherry Chocolate Bites.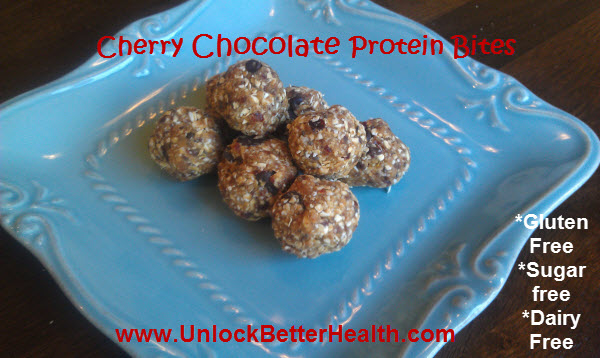 Sea Vegetables

– I know what you're thinking, but stick with me here. There are so many different ones to choose from like arame, dulse, nori, kelp, chlorella and wakame. These edible sea veggies are full of iodine, which can promote healthy thyroid function, along with fiber and health-promoting plant compounds.5 Nori is typically used in sushi rolls, arame is great in a salad, and chlorella is typically ground as a powder and used in smoothies or as a supplement.
Try this: Toss some fresh wakame with a little rice wine vinegar, sesame seeds and sesame oil for a delicious salad.


How many of these foods are in your kitchen right now? Share your favorite uses in the comments!


Cindy Santa Ana is an Integrative Nutrition Health Coach and Culinary Nutrition Expert. Her book, Unprocessed Living, shares how to read confusing food labels and how to transition away from processed foods. She helps to inspire her clients to reach their ideal weight and increase their energy while juggling their career and personal life. Find her at www.UnlockBetterHealth.com, @unlockhealthnow and Unlock Better Health on Facebook.


References:
Zhong, Z. "L-Glycine: A Novel Anti-inflammatory, Immunomodulatory, and Cytoprotective Agent." Current Opinion in Clinical Nutrition and Metabolic Care.S. National Library of Medicine, 06 Mar. 2003. Web. 08 Dec. 2016.
German, J. Bruce, and Cora J. Dillard. "J Bruce German." Saturated Fats: What Dietary Intake? Journal of Clinical Nutrition, 01 Sept. 2004. Web. 08 Dec. 2016.
Hassan, MA. "Mushroom Lectins: Specificity, Structure and Bioactivity Relevant to Human Disease." International Journal of Molecular Sciences.S. National Library of Medicine, 8 Apr. 2015. Web. 08 Dec. 2016.
Davide, Grassi. "Insulin Sensitivity Increased in Glucose-Intolerant." The Journal of Nutrition. American Society for Nutrition, 7 Sept. 2008. Web. 8 Dec. 2016.
Kapil, Umesh. "Health Consequences of Iodine Deficiency." NCBI. National Institute for Health, 7 Dec. 2007. Web. 8 Dec. 2016.